Making Mayonnaise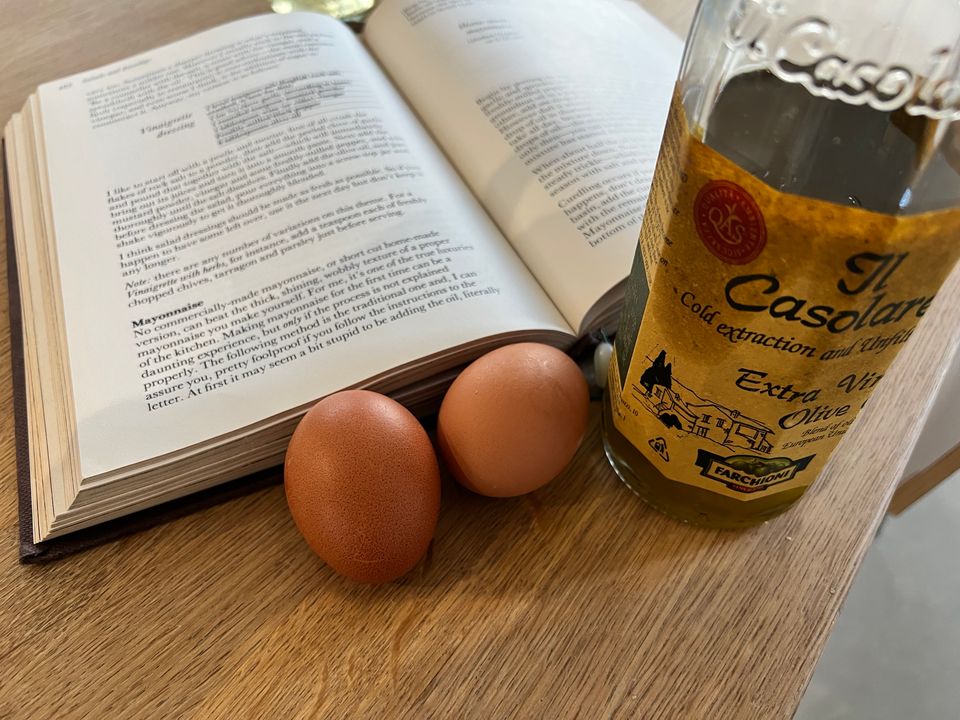 I was 14 years old and was left at home one day during the summer holidays. For some reason, I was adamant that I'd have a tuna mayonnaise sandwich for lunch. However, it turned out that we didn't have any mayonnaise in the fridge.
Without giving it much thought, I pulled out Delia Smith's cookbook from the shelf, looked up her mayonnaise recipe, and set to work. Ten minutes later, I was tucking into a pretty good tuna sandwich. It was only when my mum arrived home and I explained what I had done that I learned that apparently, mayonnaise is notoriously hard to make – especially for a beginner – add the oil too slowly and you get custard, add it to quickly and it splits and you just get oily, vinegary egg yolks.
So, what does mayonnaise have to do with anything?
I learned an important lesson that I often return to – how we perceive the difficulty of a task often impacts our approach. We are put off by something if we are intimidated, or if we feel the task may be too much for us. This is especially the case when it comes to learning a new skill and getting out of our depth.
When working in a startup, we don't have the luxury of hiring experts at the beginning – as founders, it's our job to do the jobs that need doing. Whether it's sales, marketing, building products with no-code tools: it's your job. But the truth is, with a good support network and some advisors around you, you can get a long way. Clearly, you should get a qualified accountant to check your VAT return and a solicitor to check your contracts, but don't be afraid to pull Delia off the shelf and learn how to make mayonnaise.